"Living My Life Like a Song" is a line from Jimmy Buffett's song, "The Wino and I Know," and it certainly captures a part of the essence of Palapa Mac Radio's lifestyle philosophy. At Palapa Mac Radio, we believe in living life to the fullest, embracing joy, and finding inspiration in music. Our unique approach to life is all about creating unforgettable moments, and we invite you to join us on this incredible journey.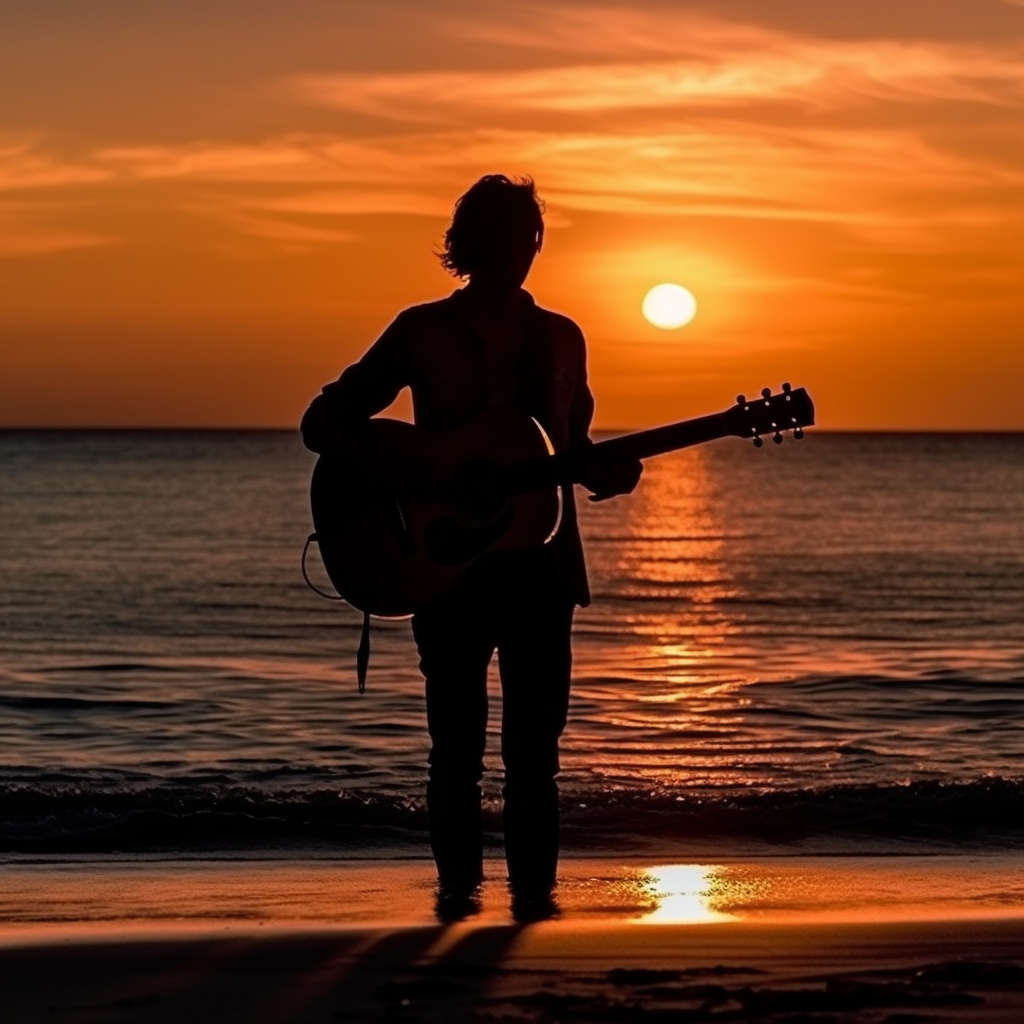 Welcome to Palapa Mac Radio, where life is a melody and every day is a celebration. We are an online radio station that plays a fun mix of Trop Rock, Coastal Country, Reggae, and Classic Rock music. Palapa Mac Radio was founded by Jeremy McMillan, a passionate individual who recognized the profound impact music can have on our lives. Part of the inspiration came from Jimmy Buffett's iconic song, "The Wino and I Know," Jeremy set out to create a platform that celebrates the magic of music and promotes a lifestyle centered around joy, relaxation, and connection. In this article, we will take you on a journey through the Palapa Mac Radio lifestyle, exploring the core values that drive us and how you can incorporate them into your own life.
The Origin of Palapa Mac Radio
Palapa Mac Radio was founded by Jeremy McMillan, a music enthusiast with a deep appreciation for Trop Rock, Coastal Country, Reggae, and Classic Rock genres. He recognized the need for a platform that not only played great music but also embraced a lifestyle centered around the joy and inspiration found in music. With this vision in mind, Jeremy launched Palapa Mac Radio, creating a community that shares his passion and values.
The Power of Music: How It Shapes Our Lives
Music has an incredible ability to shape our emotions, evoke memories, and transport us to different places. It has the power to lift our spirits, provide solace during difficult times, and bring people together. Palapa Mac Radio understands the transformative power of music and aims to harness it to create a unique lifestyle experience. By immersing ourselves in the rhythm and melodies, we tap into a wellspring of inspiration that enhances our lives in countless ways.
Embracing the Palapa Mac Radio Lifestyle
Living the Palapa Mac Radio lifestyle is about more than just listening to music. It's about infusing music into every aspect of your life and finding joy in the little moments. Whether you're cooking, exercising, or simply relaxing, we believe that music can enhance your experience and make it more meaningful. With Palapa Mac Radio as your soundtrack, you can create a vibrant and uplifting atmosphere that brings a touch of magic to your daily routines.
Connecting with Others: The Social Aspect of Music
Music has the remarkable ability to connect people from different backgrounds and cultures. It serves as a universal language that transcends barriers and fosters meaningful connections. Palapa Mac Radio encourages our listeners to embrace the social aspect of music, whether it's attending music festivals, online groups like Palapa Mac's Coconut Crew, or engaging with fellow music enthusiasts at Palapa Mac Radio Events. By sharing our love for music, we create bonds that enrich our lives and create lifelong friendships.
Conclusion
Living life like a song is a philosophy that Palapa Mac Radio embraces wholeheartedly. Through the power of music, we find inspiration, joy, and connection. We invite you to join our vibrant community and experience the Palapa Mac Radio lifestyle for yourself. Let the melodies guide you, the rhythms uplift you, and the lyrics inspire you to create a life that sings with happiness and fulfillment.
Visit Palapa Mac Radio to immerse yourself in the world of music, explore our playlists, and discover a community that celebrates the magic of living life like a song.
#MusicLovers #TropicalVibes #CoastalLiving #jimmybuffett #troprock #coastalcountrymusic #theperfectcombination #beachvibes #saltlife