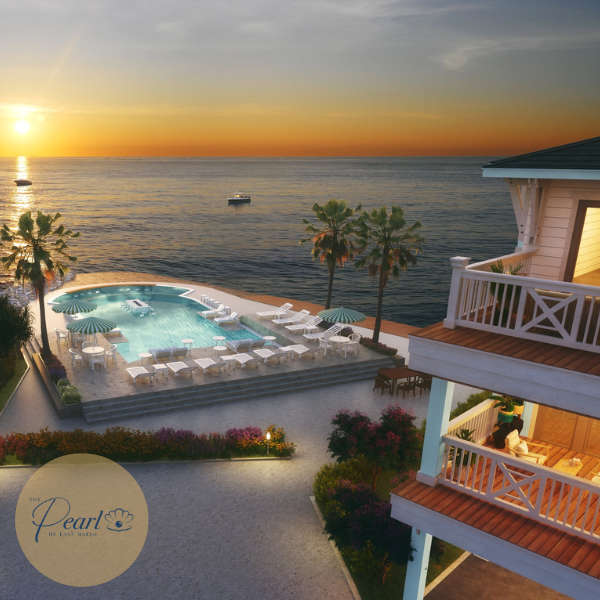 Did you hear about the groundbreaking event that took place on March 29th for the Pearl of East Marsh, brought to you by Island Sky Investments, one of Palapa Mac Radio's premier sponsors?
Island Sky Investments is pushing the boundaries of luxury living. And their latest project, the Pearl of East Marsh, is no exception. With its breathtaking views and state-of-the-art amenities, the Pearl of East Marsh is set to redefine the way families relax and unwind.
The Pearl of East Marsh is located on the desirable Bolivar Peninsula, occupying a rare piece of land between the Gulf of Mexico and the idyllic East Bay. With its 32 artfully designed residences, the Pearl of East Marsh is a distinct gem with no equal. Each residence boasts two- and three-bedroom floor plans with neighbors on only one side and covered parking underneath. Once inside your residence, you'll feel the walls between nature and man dissolve, granting residents unobstructed views of breathtaking sunrises and vivid East Bay sunsets.
At Palapa Mac Radio, we believe in promoting the best of luxury living while keeping it real. The Pearl of East Marsh is an exceptional project that is sure to capture your heart and imagination. With its tranquil water, salt life, and iconic Bolivar Lighthouse in the distance, this is a place where families can truly relax and unwind.
We hope this update has given you a glimpse into the world of luxury living and the exciting projects that Island Sky Investments has in store for the future. Don't forget to visit their website at islandsky.io to learn more about their projects and stay up-to-date with the latest news and updates. And as always, stay tuned to Palapa Mac Radio for the best in music, entertainment and fun.
#PalapaMacRadio #IslandSkyInvestments #ThePearlofEastMarsh #LuxuryLiving #BolivarPeninsula #GulfOfMexico #EastBay